There are also images of French paintings for you to enjoy below as well as detailed information on the major French artists to have come from the past five centuries. We will attempt to cover all major art movements in which French art has played a significant role, with French impressionism being their finest home-grown group of artists to date. French impressionism contained many of the most famous painters to have come from France since the Middle Ages and also represented an important development in European art towards all the new contemporary styles which we enjoy today within the International arts scene. The famous French impressionists came about within the 19th century but there had been valuable contributions from this country ever since around the start of the French Renaissance. You can also find famous Italian paintings, famous US artists, famous British paintings here.
French paintings can be found for sale from the links provided within this website. French impressionists rose from the mid-19th century and created a new style of art which involved the emotions of an artist, promoting positively the freedom of expression that most artists now take granted. In many ways European romanticists had laid the ground work for their beliefs but it was the impressionists who truly captured the public's imagination, as can now be seen in the way that French impressionism is so passionately enjoyed by so many people right across the world. Famous French impressionists included the likes of Claude Monet, whose own Impression, Sunrise became helped to give the movement it's name. There were some influences from foreign artists like Mary Cassatt and Alfred Sisley but this was very much in the main a home-grown and very French group of artists who passionately believed in the direction that they were to take art in.
List of Famous French Artists
Please see below for a comprehensive list of the most famous French artists that are touched on within this section. We have tried to keep information on Monet relatively brief, as all of his work is addressed in more detail elsewhere in this website. There are twelve key figures selected from a variety of movements but these are clearly just a few highlights from a larger selection of several thousand, such was the breadth and quality of art from this region of Europe. Within the main movements in which this nation was involved, there are many different contributors to enjoy, to varying degrees of success and fame. The respected art schools across France played a significant role in establishing high academic standards which again helped to broaden the array of artists to have appeared from across this region.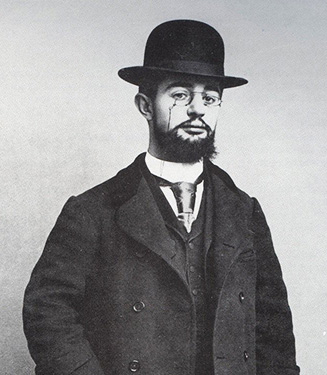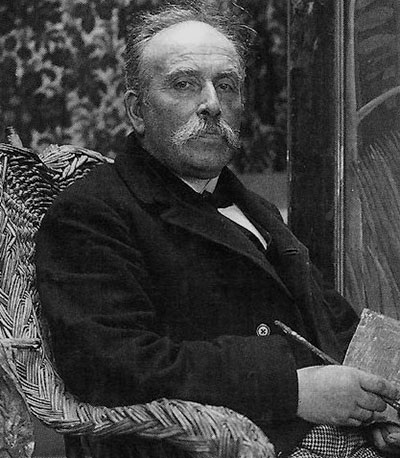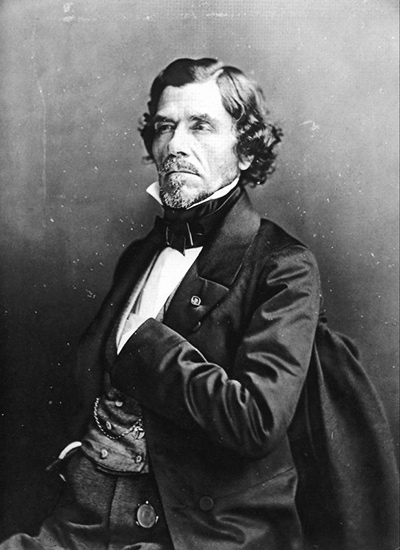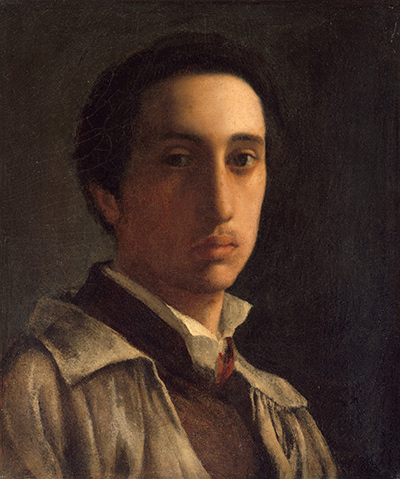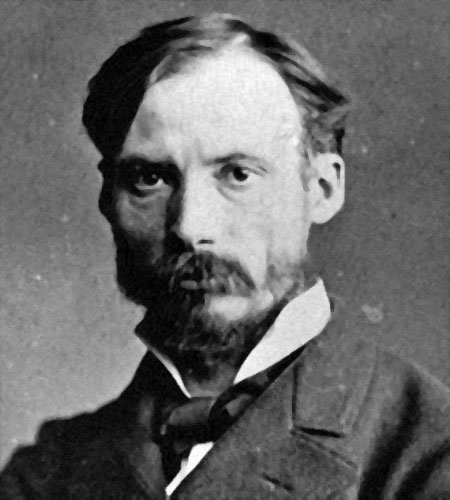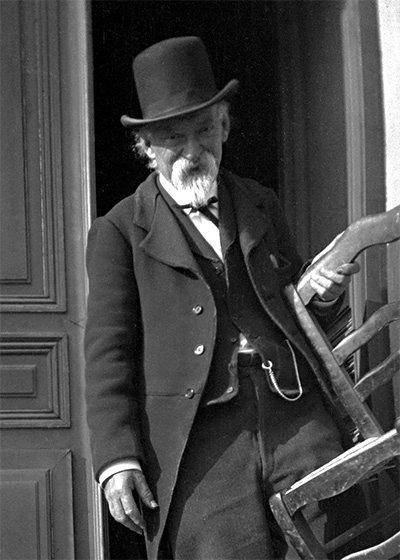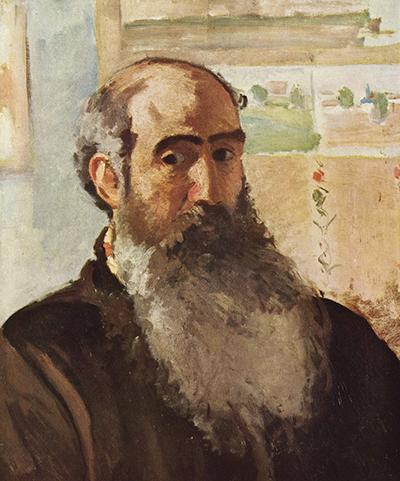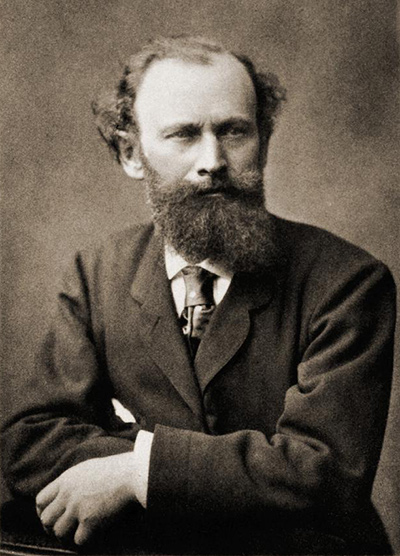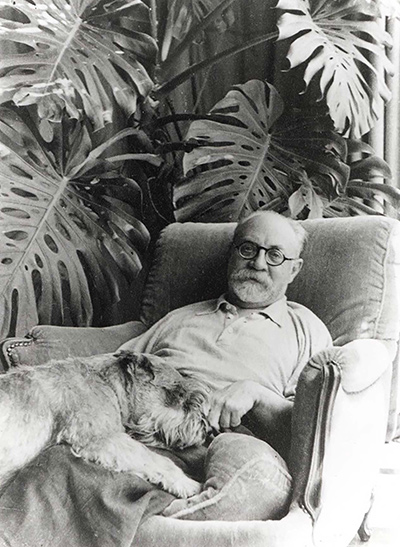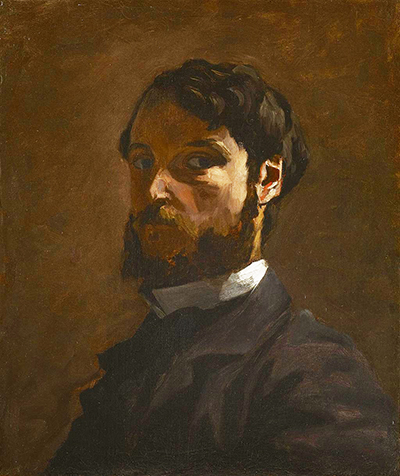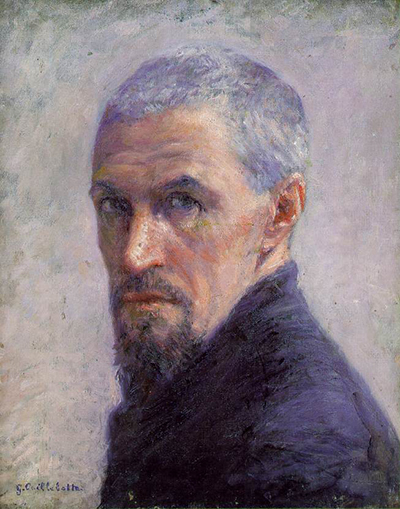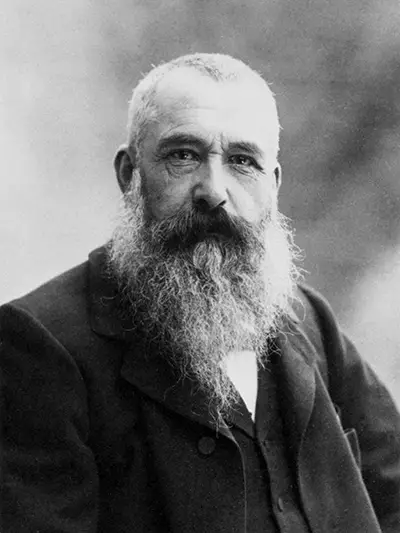 List of Famous French Paintings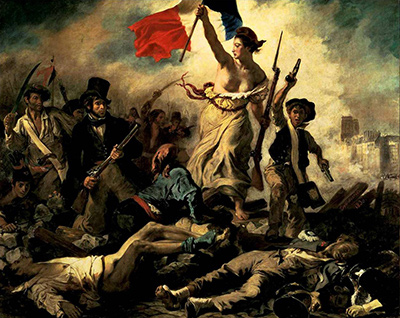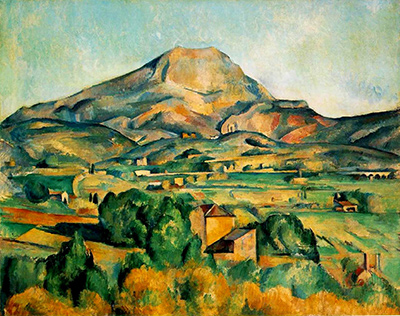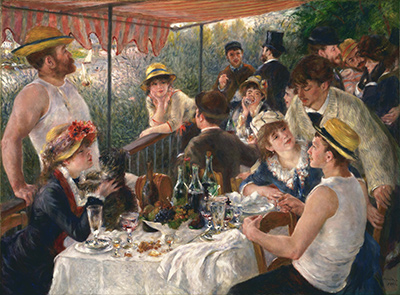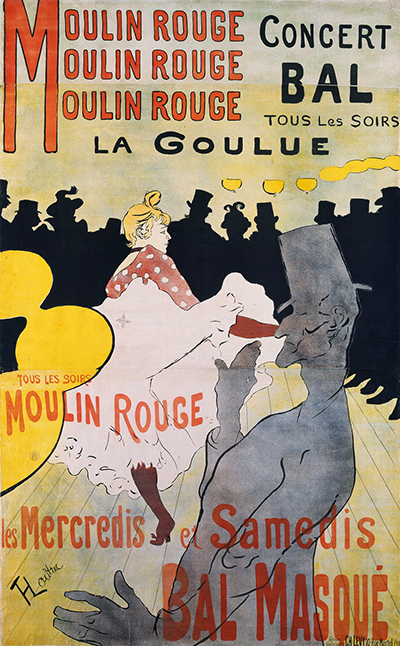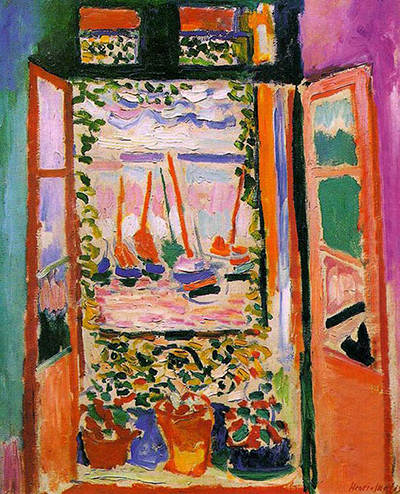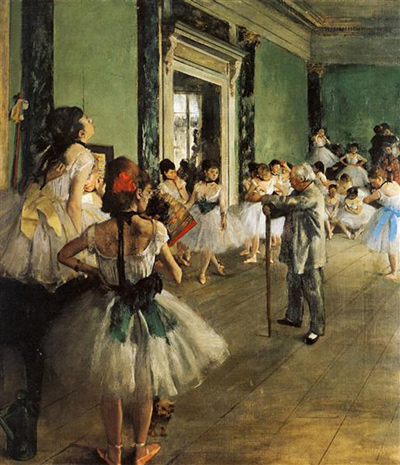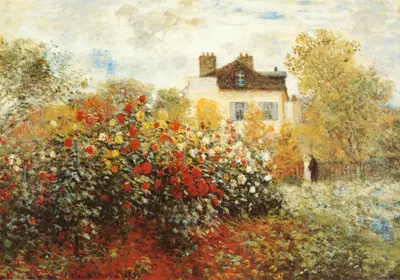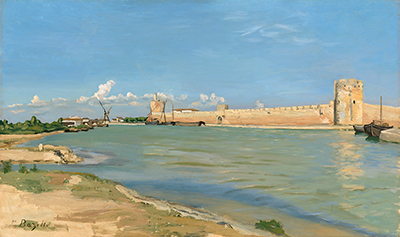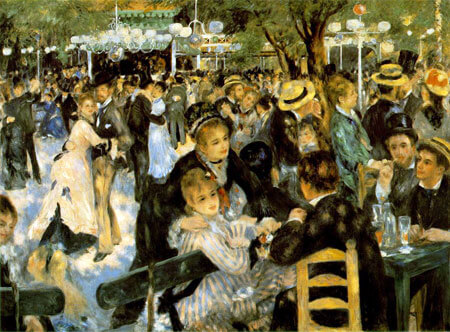 Luncheon of the Boating Party by Renoir
French art rose up after European art had initially been dominated after the Middle Ages by the French-led Renaissance which only really reached the rest of the continent as an afterthought. Germany, Netherlands, Spain and indeed France all made useful contributions to the spread of the later Renaissance periods but at that time all were just following in the footsteps of Italy and attempting to add a little of their own personal style on top.
It was perhaps around the 17th century that France started to change from art-follower to art-leader in some movements where it built up an impressive reputation through strings of related French-born painters who were attracting international recognition for their work which was also in a style that was considered highly modern at that time. You will find a good selection of the most influential painters from France since the 17th century but the truth is there is a far longer list of relevant painters who have made a mark, and this website is simply too small to cover each and every significant painter to have come from France since the Middle Ages.
Waterlilies by Monet
Claude Monet has grown to become perhaps the most loved international artist having gifted the world some incredible works from his French home in Giverny as well as various landscape scenes from across Europe. His colour selections and eye for the romantic look to a painting have helped him to gain a great name within the arts world and from this has come consistent interest ever since, generation after generation.
Camille Pissarro was another notable French impressionist and was devoted to producing a series of stunning French landscape paintings that will probably never fall out of fashion because of their immediate charm that can grab anyone in seconds. Alfred Sisley was an Englishman who also joined in with this passionate art movement and rarely missed his home country after throwing himself entirely into the French way of life. Sisley appreciated the French countryside more than even most of his French friends because it was all new to him.
Apple Tree with Red Fruit by Paul Ranson
Paul Ranson is perhaps lesser known than some of the main French impressionist artists but he still left an important selection of works which are still popular today, including Apple Tree with Red Fruit that you can see above. Paul Cezanne was an inspiring French painter who was best remembered for his French still life works of apples and oranges as well as his stylish captures of the French landscape in several different locations across a career which still stands out as highly significant and was also seen as inspiration for other key painters who followed on afterwards. Cezanne's style was highly original and it is not easy to classify his work into an art movement as much as the likes of Pissarro and Monet.
Edgar Degas was a painter who rejected the impressionist label even though it can be applied accurately to many of his paintings, which equally shared the realism style as well. Degas was best known for his paintings of ballet dancers and no other artist has ever covered this topic as well or in such detail. Renoir paintings also tackled various scenes around a Racecourse ground as well and this also produced respected art works.
Artist's Garden at Argenteuil by Claude Monet
Gustave Caillebotte was a realism artist who, although lesser known than other painters mentioned here, is still a highly significant painter whose career produced many paintings of note. Caillebotte was living in Paris for several years and here he painted some of his most respected paintings including the rooftops of Paris when littered with snow in the winter months.
Sunday Afternoon on the Island of La Grande Jatte by Seurat
This website is specifically about French paintings rather than artists and one work which must be mentioned was by Eugene Delacroix, himself a highly significant painter who produced some impressive French based paintings with a strong Romanticist feel. Liberty of the People famously captures a classic French moment in history like no other artist has managed and it allowed the painting to sit at the top if this respected artist's achievements.
Four Ballerinas on the Stage by Degas
In the modern era, most significant paintings are now owned by the national galleries of major western countries who are unlikely to ever allow them to fall into private hands. With this in mind, it is clear that these major museums and art galleries art fantastic places for normal people to get to see classic original paintings and in many cases now they are actually free to enter. The Louvre in Paris can reasonably claim to be one of, if not the most, important and impressive galleries in the world today with a fine selection of French paintings plus other key works which dates back to the Middle Ages.
Ball at the Moulin de la Galette by Renoir
The success of French art has led to many French paintings being displayed by significant art galleries and museums from outside of France, keen to include foreign influences within their own collections. London for example holds substantial amounts of works from several notable French painters such as Fragonard and Nicolas Poussin. There are also Claude Monet paintings held within this city too that includes galleries such as The National Gallery, The Tate, The Portrait Gallery and Tate Modern.
La Mariee by Marc Chagall
Jean Fragonard famously painted the swing and other rococo style paintings in his period which came many centuries before the rise of the impressionists and marks another movement which had valuable contributions from France based painters. The rococo style was well known for it's elaborate finishes and also took in many others mediums besides just oil painting such as furniture and pottery. The exceptional attention to detail used by the likes of Fragonard have ensured that this traditional style remains much loved today and the swing painting itself remains a major draw in the uk where it is currently displayed.
Open Window by Henri Matisse
Paris, the French capital, has long been seen as the artistic and creative capital of the world at various points over the past few centuries, though this location could now perhaps be seen as New York. During the 19th century artists from around the world would move to Paris in order to discover new ideas and techniques from a whole wide variety of influences which already existed there, normally to be found in small blocks where artists would live together and discuss creative ideas almost around the clock.
Sunset by Felix Vallotton
Famous landscape paintings can be found throughout the history of French art, with most attributed to painters who were well known for their careers as a whole rather than individual paintings. There are also many famous landscape paintings produced by foreign artists whilst living within France, such as from the work of Vincent Van Gogh, Alfred Sisley and many others. Some painters who moved to France preferred to stay within the boundaries of Paris, but those who went beyond generally found excellent opportunities available within the natural landscape of this beautiful country.
Poppies by Claude Monet
The French landscape has proven a great inspiration to many famous artists over the years and many have become transfixed by the shear quality of colour that can be seen in many parts of the country, particularly in many southern provinces. Dutch artist Vincent van Gogh for example would completely change his style after staying within the French countryside and discovering true colour and the excitement which could be found through bright, bold choices.
September Morn by Paul Chabas
There have been many foreign artists who have truly developed their careers from time living in France and have benefited from several different opportunities that this country offers. Amedeo Modigliani for example found great influences within Paris where all sorts of different types of artists existed and as such he could expand on his own creative and highly contemporary style. Van Gogh himself came to appreciate the landscape around the countryside instead and would spend most of his time there, capturing the bold, vibrant colours.
Please see below for a summarised list of the most famous French paintings that are featured throughout this website.
Waterlily Pond with the Japanese Bridge by Claude Monet
Luncheon of the Boating Party by Pierre-Auguste Renoir
Water Lilies by Claude Monet
Apple Tree with Red Fruit by Paul Ranson
Sunday Afternoon on the Island of La Grande Jatte by Georges Seurat
Four Ballerinas on the Stage by Edgar Degas
La Mariee by Marc Chagall
Open Window by Henri Matisse
Sunset by Felix Vallotton
Field of Poppies by Claude Monet
September Morn by Paul Chabas
Poppies and Iris by Raoul Dufy
Disciples Peter and John Running to Sepulchre on the Morning of the Resurrection by Eugene Burnand
Liberty Leading the People by Eugene Delacroix
Angelus by Jean-Francois Millet
Artists Garden at Argenteuil by Claude Monet
Amoureux de Vence by Marc Chagall
Song of the Lark by Jules Breton
Virgin with Angels by William Adolphe Bouguereau
Tango Bal by Sonia Delaunay-Terk
Dancers in Blue by Edgar Degas
Anthropometrie by Yves Klein
Mont Sainte-Victoire by Paul Cezanne
Moulin Rouge Concerts by Henri De Toulouse-Lautrec
Apples and Oranges Still life by Paul Cezanne
Suburban Street by Paul Gauguin
Coastal Sunset by Eugene Boudin
Spray of Leaves by Henri Matisse
Apple Blossom by Pierre-Joseph Redouté
The Helping Hand by Emile Renouf
Birthday by Marc Chagall
Young Girl Reading by Jean-Honore Fragonard
Lake Geneva at Sunset by Gustave Courbet
The Swing by Jean-Honore Fragonard
Romantic Roses by Eugene Henri Cauchois
Bar at the Folies Bergeres by Edouard Manet
French Cafe Painting
French cafe paintings are a popular topic for many art fans who find that these scenes remind them of French life and that can be something that many aspire to. French cafes were often the centre of community life in certain parts of France and as such they are also depicted in a huge number of paintings and in many different styles. Degas' L'Absinthe is perhaps the best known French café painting and underlines the separation in French society at that time, though there are many other great examples to enjoy.
French Impressionist Paintings
France has become seen as one of the centres for cultural excellence across the world and it's impressive contributions go far beyond just the work of their famous painters. French art includes many different types of art media such as architecture and sculpture and there has also been exceptional achievements in other fields such as Furniture, Pottery, Food, Music and Film. The French lifestyle appears to many today thanks to the ideallic countryside that seems a million miles away from the hustle and bustle of western city life.
List of Famous French Art Galleries & Museums
France remains a great place to visit for the many art tourists out there, will a list of the best French art galleries and museums below.
Abode of Chaos
Château d'Annecy
Beaulieu-en-Rouergue Abbey
Musée des Beaux-Arts et d'archéologie de Besançon
Musée Bonnat
Centre Pompidou-Metz
Chaalis Abbey
Château de Linardié
Château Grimaldi (Antibes)
Château d'Écouen
Musée Dobrée
Maison de la photographie Robert Doisneau
Museum of Fine Arts, Dole
Musée de la Chartreuse de Douai
Faure Museum (Aix-les-Bains)
Fondation Calvet
Fondation Maeght
Galerie Maeght
Galerie Vallois
Goya Museum
Musée Ingres
La Maison Rouge
Le Magasin
Lille Métropole Museum of Modern, Contemporary and Outsider Art
Louvre-Lens
Museum of Fine Arts of Lyon
Maison des arts
Matisse Museum (Le Cateau)
Musée départemental Maurice Denis "The Priory"
Musée d'Art et d'Histoire
Musée des Beaux-Arts de Dijon
Musée des Beaux-Arts Jules Chéret
Musée Fabre
Musée Géo-Charles
Musée Grobet-Labadié
Musée Lambinet
Museum of Fine Arts of Nancy
Museum of Fine Arts, Rheims
Museum of Grenoble
Museums of Metz
Musée d'art moderne et d'art contemporain
Musée de l'École de Nancy
Musée de la Faïence
Musée Denys-Puech
Musée des Beaux-Arts de Bordeaux
Musée des Beaux-Arts de Caen
Musée des Beaux-Arts de Nantes
Musée des Beaux-Arts de Tours
Musée du Cristal
Musée Gustave-Stoskopf
Musée Magnin
Musée Malraux
Musée Marc Chagall
Musée Matisse (Nice)
Musée Sainte-Croix
International Museum of Naive Art
Musée des Beaux-Arts de Nîmes
Palace of Fontainebleau
Palace of the Dukes of Lorraine
Palais des Beaux-Arts de Lille
Paris Photo
Musée du Petit Palais, Avignon
Musée de Picardie
La Piscine Museum
Museum of Fine Arts of Rennes
Musée des Beaux-Arts de Rouen
Salon d'Hercule
Musée des Augustins
Unterlinden Museum
Chapels of Versailles
Palace of Versailles
Appartement du roi
Musée Antoine Vivenel